How assisted purchase works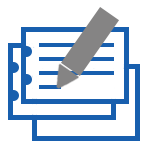 Send your request
Browse online shopping malls, pick items and send your requests. You can also simply tell us what you want.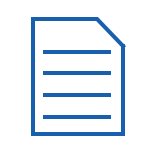 Get your quote
Our staff then place order in Korea and notify you the price with checkout links through which you can pay.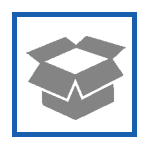 Receive your goods
Your packages are ready for international forwarding. Feel free to try other value-added services.
---
KorGou offers a safe and convenient Korean purchasing service for individual customers and wholesale sellers outside of Korea. Just inform us your desired purchases and requirements, we will take care of the rest.
For wholesale business, we function as your trustworthy branch office in Korea. Please contact us for more details.
---
Our advantages
| | | | |
| --- | --- | --- | --- |
| | Professional and dedicated forwarding and assisted purchasing service | | One-stop service of purchase and international forwarding |
| | Secure and convenient payment | | Value-added services that reduce your total cost of shopping |
Business service
As a wholesale business owner

Do you frequently buy and import goods from Korea?
Do you want to continue your Korean shopping business even after you leave Korea?
Do you need to inspect the quality of goods before placing order?
Are you afraid that the seller deliberately raise up the price because you are not in Korea?
Are you afraid that the seller lower down the quality because your are not able to inspect the goods by yourself?
Are you forced to buy from a single seller due to the expensive international shipping fares?
Are you worried that your goods are susceptible to damage or loss during the delivery?
Are you afraid that the after-service of mal-functioned products can not be handled properly?
Try KorGou's business service

We have picture service and quantity check service to clarify if your order comes properly.
We make payments for you and help you get the lower price.
We can contact and deal with your sellers if you are not familiar with Korean language.
We combine and consolidate packages together so you don't have to buy from a single seller.
We offer free storage service(30 days) and ship them upon your request.
---
Assisted purchase service charges
Assisted purchase service fee: 5% of total prices per assisted purchase order. Minimum fee ₩5,000.
Assisted payment service fee: 5% of the amount of payment. Minimum fee ₩5,000.
*Assisted purchase service fee is negotiable if total price of products exceeds ₩3,000,000.
*Assisted purchase service is only available when the purchased goods are forwarded abroad by Korgou shipping service.